Welcome
If a laptop's brain is the CPU, than consider the GPU the occipital lobe. Responsible for rendering images, video and animations in either 2D or 3D for the display, the chip performs rapid mathematical computations, freeing up the processor for other tasks. Where a CPU consists of a few cores focused on sequential serial processing, GPUs pack thousands of smaller cores designed for multitasking.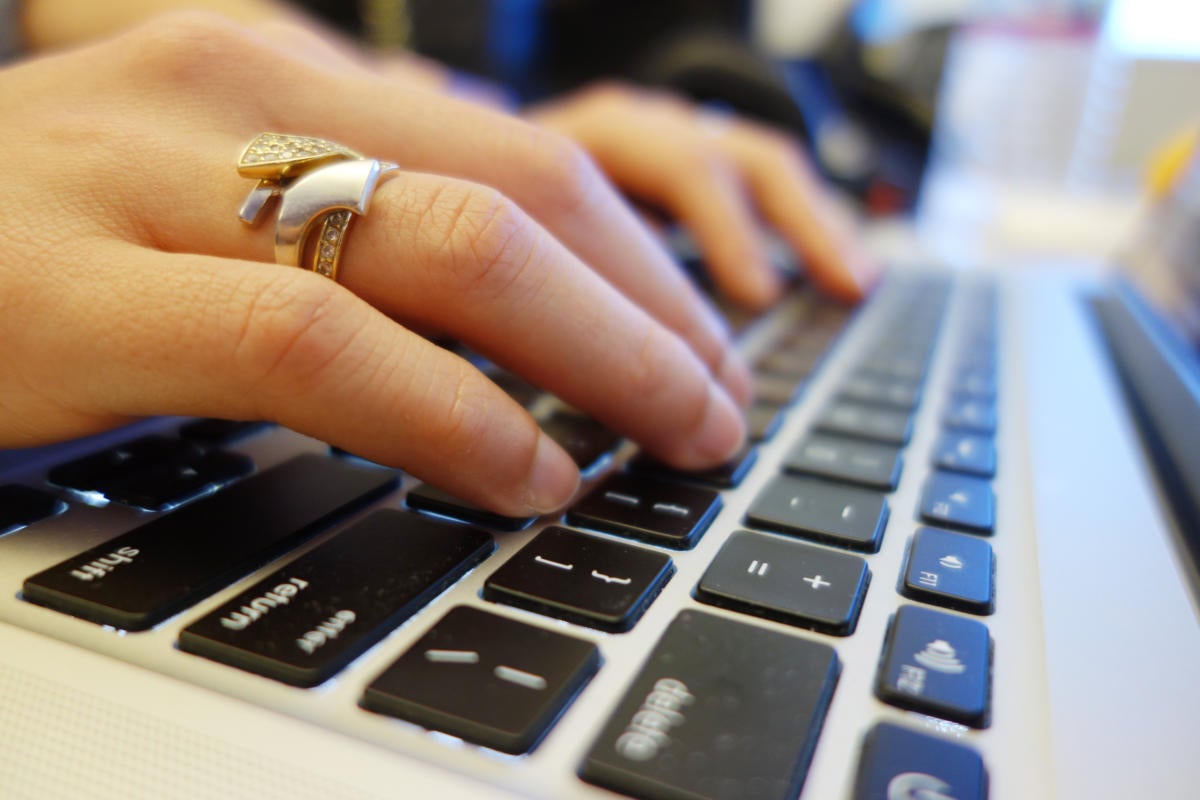 Identifying or authenticating people based on how they type is not a new idea, but thanks to advances in artificial intelligence it can now be done with a very high level of accuracy, making it a viable replacement for other forms of biometrics.
Research in the field of keystroke dynamics, also known as keyboard or typing biometrics, spans back over 20 years. The technique has already been used for various applications that need to differentiate among computer users, but its widespread adoption as a method of authentication has been held back by insufficient levels of accuracy.
Keystroke dynamics relies on unique patterns derived from the timing between key presses and releases during a person's normal keyboard use. The accuracy for matching such typing-based "fingerprints" to individual persons by using traditional statistical analysis and mathematical equations varies around 60 percent to 70 percent, according to Raul Popa, CEO and data scientist at Romanian startup firm TypingDNA.
Researchers at the University of Liverpool have developed a set of algorithms that will help teach computers to process and understand human languages.
Whilst mastering natural language is easy for humans, it is something that computers have not yet been able to achieve. Humans understand language through a variety of ways for example this might be through looking up it in a dictionary, or by associating it with words in the same sentence in a meaningful way.
The algorithms will enable a computer to act in much the same way as a human would when encountered with an unknown word. When the computer encounters a word it doesn't recognise or understand, the algorithms mean it will look up the word in a dictionary (such as the WordNet), and tries to guess what other words should appear with this unknown word in the text.
Semantic representation
It gives the computer a semantic representation for a word that is both consistent with the dictionary as well as with the context in which it appears in the text. In order to know whether the algorithm has provided the computer with an accurate representation of a word it compares similarity scores produced using the word representations learnt by the computer algorithm against human rated similarities.
Liverpool computer scientist, Dr Danushka Bollegala, said: "Learning accurate word representations is the first step towards teaching languages to computers."
"If we can represent the meaning for a word in a way a computer could understand, then the computer will be able to read texts on behalf of humans and perform potentially useful tasks such as translating a text written in a foreign language, summarising a lengthy article, or find similar other documents from the Internet.
"We are excitingly waiting to see the immense possibilities that will be brought about when such accurate semantic representations are used in various language processing tasks by the computers."
We really do live in the future, don't we?Hacking Jules, a prolific hacker with a YouTube channel devoted to installing different operating systems and classic games on random mobile devices, posted a video of an LG G Watch running Windows 7 about a week ago.

The video is not easy to watch. For starters, the mouse tracking for Windows 7 is incredibly slow, not to mention that the entire interface is shrunken down to tiny icons on the G Watch's 1.65-inch display. The video also cuts through the three hours it takes to boot up Windows 7.
If you've got the patience and you want to try the hack yourself this weekend, there's a full tutorial available. Otherwise, just marvel at the fact that our technology's become so powerful, that even a small smartwatch can run a full-blown desktop operating system.
For comprehensive coverage of the Android ecosystem, visit Greenbot.com.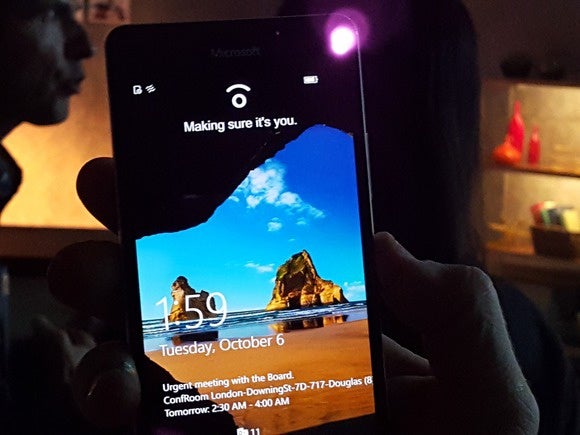 ENEVA: Scientists have developed rolls of flexible lighting foils that can be produced much like newspapers are printed, paving the way towards cheaper solar cells, LED panels and next generation of flexible electronics.The Tresores project (Transparent Electrodes for Large Area Large Scale Production of Organic Optoelectronic Devices), led by Frank Nuesch of Swiss research institute Empa, aims to dramatically reduce the production costs of organic electronic devices such as solar cells and LED lighting panels.

The project developed and scaled up production processes for several new transparent electrode and barrier materials for use in the next generation of flexible optoelectronics.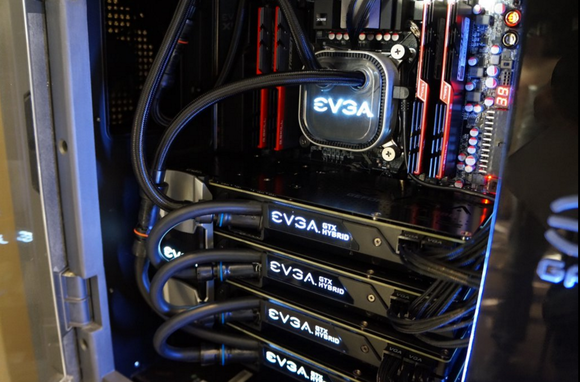 A January to remember
You might think the PC industry would take it easy after the holidays. You'd be wrong. This January was one of the most hectic months for PC hardware announcements in recent history, with the annual CES electronics show resulting in a veritable deluge of radical, powerful new gear. From butt-kicking PCs that look like knight helmets to ultra-potent new Surface devices to some of the fastest memory ever announced, there was something for everybody to like this month.
Let's dig in, and don't be tempted to stop reading halfway through: There's a lot here, but you won't find any snoozers in this batch of goodies. (Pictured: EVGA's new quick-disconnect liquid-cooling system with four EVGA GTX 980 Ti Hybrid graphics cards.)
Intel hopes to get back to advancing the chip manufacturing process every two years with the upcoming 7-nm process.
Intel prides itself on making computers faster, cheaper and smaller, but in recent years, the company lost a chip manufacturing edge it had to make that happen.
The company hasn't kept up with its own deadlines to advance chip technology and has dealt with embarrassing product delays. In recent years, Intel hasn't been able to advance the chip manufacturing process on a regular two-year cycle, a schedule it had in place for decades.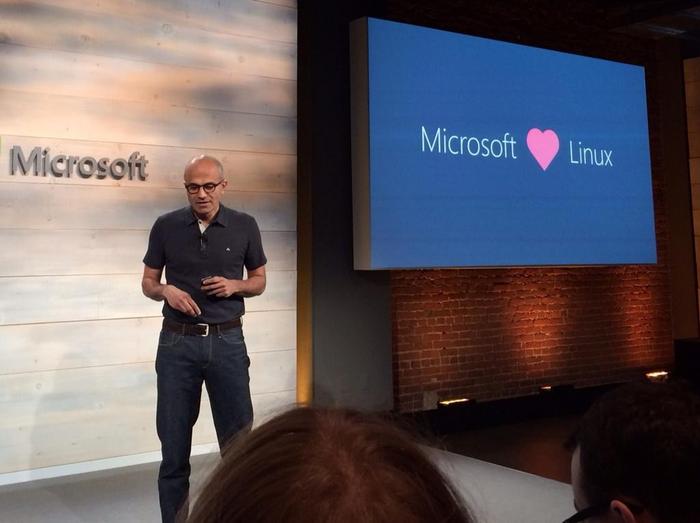 "Microsoft loves Linux." That's the current message from Satya Nadella's Microsoft, and it's somewhat true. If you're a Linux application developer, Microsoft wants you to use Visual Studio and run your Linux softwareon its Azure cloud ccomputing service. It just tied the knot with Red Hat, too.
At Microsoft Connect 2015, Microsoft announced more good news for Linux software developers. Visual Studio can now be used to remotely debug Linux applications using the GDB debugger. The Visual Studio Code editor that Microsoft released for Linux earlier this year was also open-sourced.
After months of teasing, testing, and technical previews, Windows 10 is finally here, and it's one of the best operating systems Microsoft's ever released. Windows 10 weaves together the best parts of Windows 7 and Windows 8, adds a dash of compelling features, then gives it all away for free to current Windows 7 and 8 users.
And yes, the Start menu is back.
First things first: Read PCWorld's comprehensive review of Windows 10 for a detailed, no-nonsense look at every corner of the new operating system. There's a lot to cover! But if you're short on time, bookmark our review, then check out PCWorld's clear answer to your simple question: Should you upgrade to Windows 10?
If you decide to take the plunge, be sure to read Ian Paul's three tips for a hassle-free Windows 10 upgrade beforehand—it'll save you some headache.